ACCESS-SE05:Bus route Historic road
The Genji River flows near the SE-45 exit. It is a small river, but it has its headwaters in Ota Prefectural Nature Park and flows south, intersecting a narrow bus route. The watershed is blessed with nature, and one can encounter giant trees that are beloved by the community.
The bus route that goes south alongside the Genji River is not a thick main line and buses run infrequently, but it has a long history, as evidenced by the fact that it has been purposely preserved as a bus route.
As you walk south along the Genji River, past Kunimidai and vineyards, you will come upon the ruins of Ota Castle, home of the Satake clan, and Nishiyama-so, the retirement place of Mitsukuni Tokugawa. If you have come this far, a walk through the castle ruins to the station is an interesting experience. You will discover many things along the bus route along the river, which still retains the scent of history.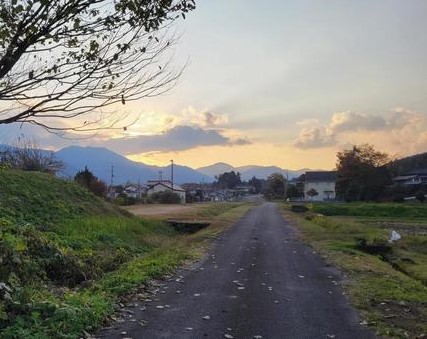 この投稿文は次の言語で読めます: 日本語 (Japanese)