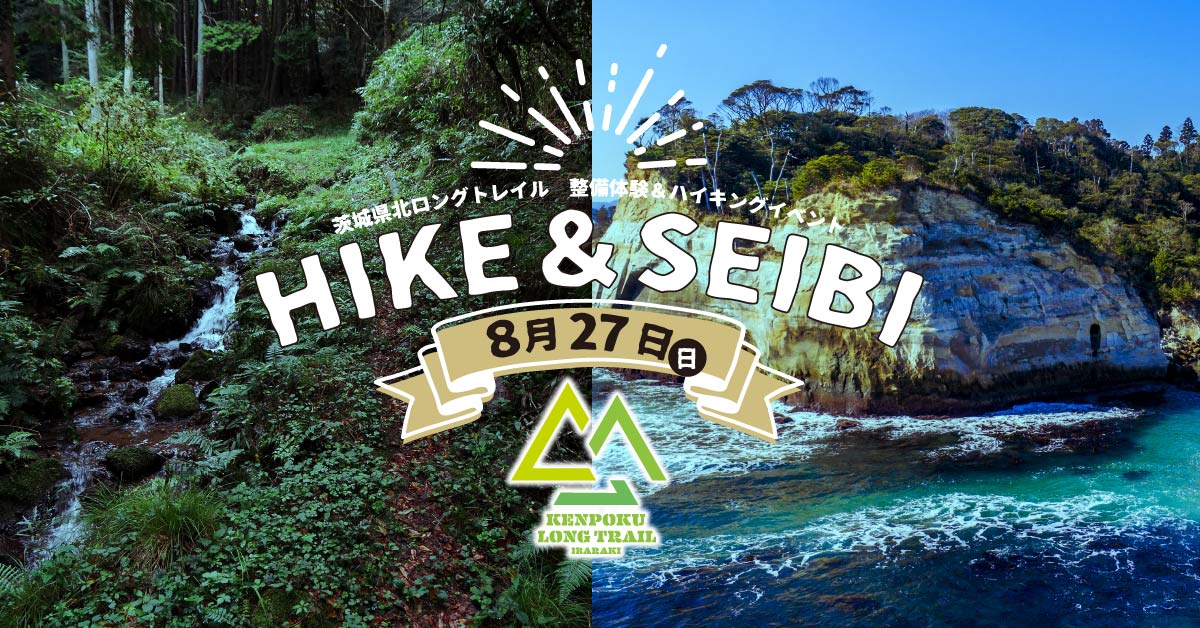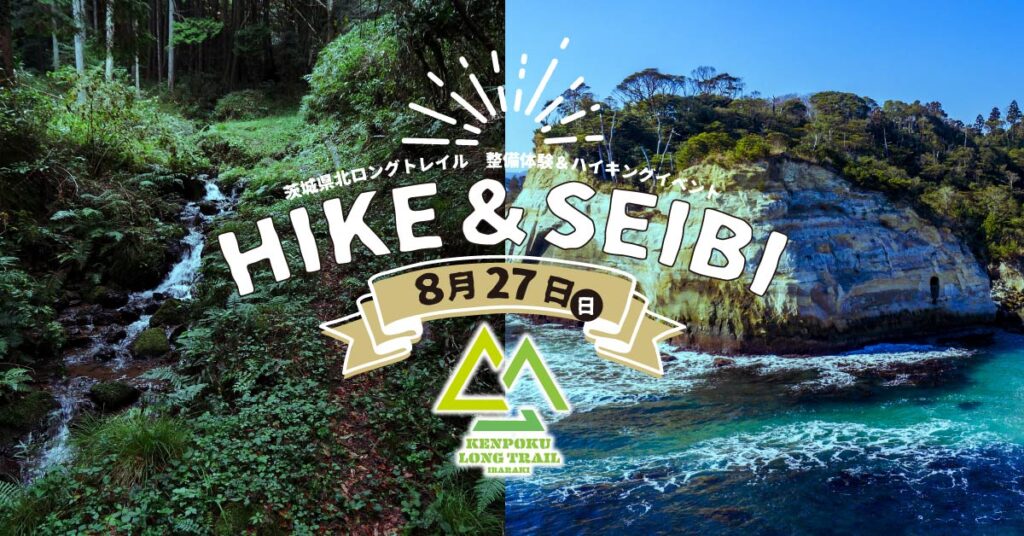 Ibaraki Kenpoku Long Trail | Maintenance Experience and Hiking Events「HIKE &SEIBI」 held on 8/27
A journey of experiences that can only be experienced "now"and "here"that will be etched in your personal history this summer.
The Ibaraki North Long Trail is a maintenance activity that can only be done now!
It is a premium experience that will remain in your heart and in history,as the path paved by this day's activities will lead you far into the future.
Please join us for a unique and enjoyable day of hiking and rediscovering the charm of the area!


This is the first time I've ever seen anything like this,never again!
Premium Experience "HIKE &SEIBI"for the Future
Date &Time:August 23,2023 (Sunday) 9:00-16:00
Location:Near "Takinosawa Water Gate","Jyukokubori Shinsui Park",Takahagi City
Pre-determined works:
09:00 Meet at "Jyukokubori Shinsui Park"and start registration
Brief history and maintenance of the park
09:20 "Jyukokubori Shinsui Park"Departure
~Hike to "Takinosawa Water Gate"(about 2 km)
10:00 Prepare to start (about 1.4km) Take a rest on the way
12:30 End of maintenance ・ Go to "Jyukokubori Shinsui Park "
~Transportation and Lunch~
14:30 Move from "Takado Kohama"to "Manyo No Michi","Sasaki Beach".
16:00 Meet at "Takado Kohama Parking"lot Dismissal
What to bring:Mainly human-powered weeding,collecting weeds,and clearing land.
・Maintenance tools that may be required
・Pruning shears,rakes,saws
・Clothing suitable for trekking and maintenance
・ Rain gear top and bottom
・shoes
・glove
・hat/cap
・sunglasses(goggles)
・drinking water(About 1.5L)
・insect repellent
・Action food (to be taken during travel and during the day)
・Other items that you always carry with you on a regular basis (regular medications,etc.)
Capacity:20 people on a first-come,first-served basis
Participation fee:1,500 yen (tax included)
※We will send an email with the bank transfer details to those who have applied.
※Please pay the registration fee by Monday,August 21,2023.
Application deadline:Sunday,August 20,2023
* Applications will be closed as soon as the capacity is reached.
Cancel Policy:The following cancellation fees will apply for cancellations after payment has been made.Up to 1 week prior to the event/No cancellation fee.6 to 3 days prior to the event/20% of the participation fee.2 days prior to the event –1 day prior to the event/50% of the participation fee.Same-day cancellations and no-shows/100% of the registration fee.
※In both cases,the bank transfer fee will be deducted from the refund.
Please note:
Please cooperate with the questionnaire at the end of the event.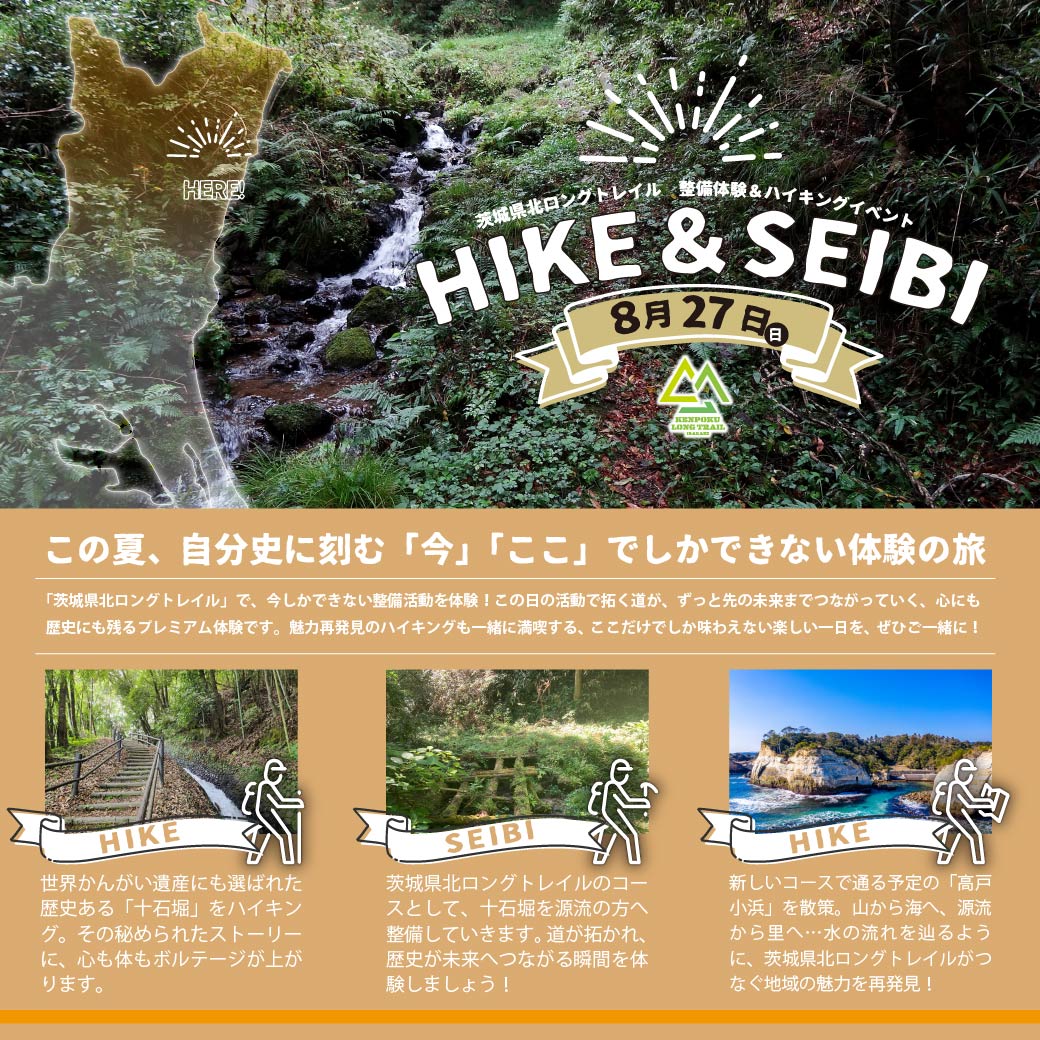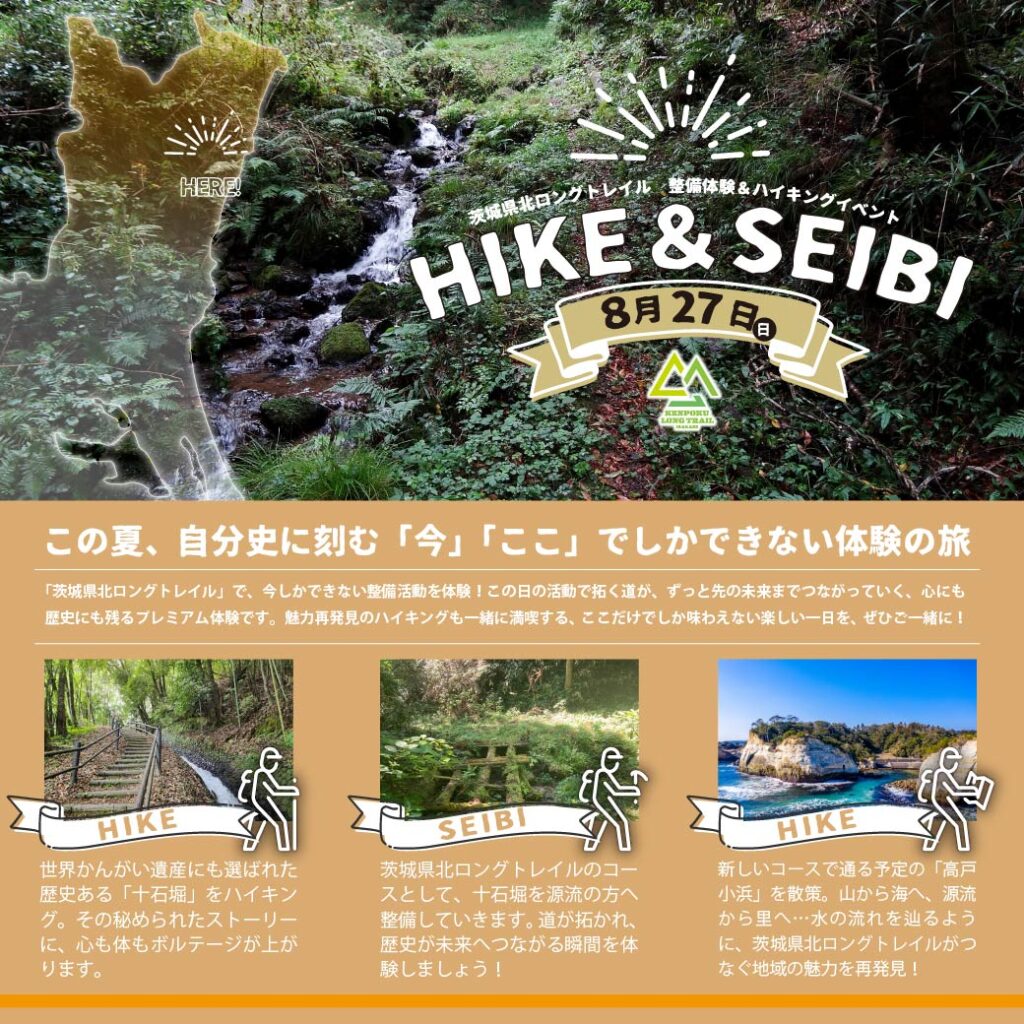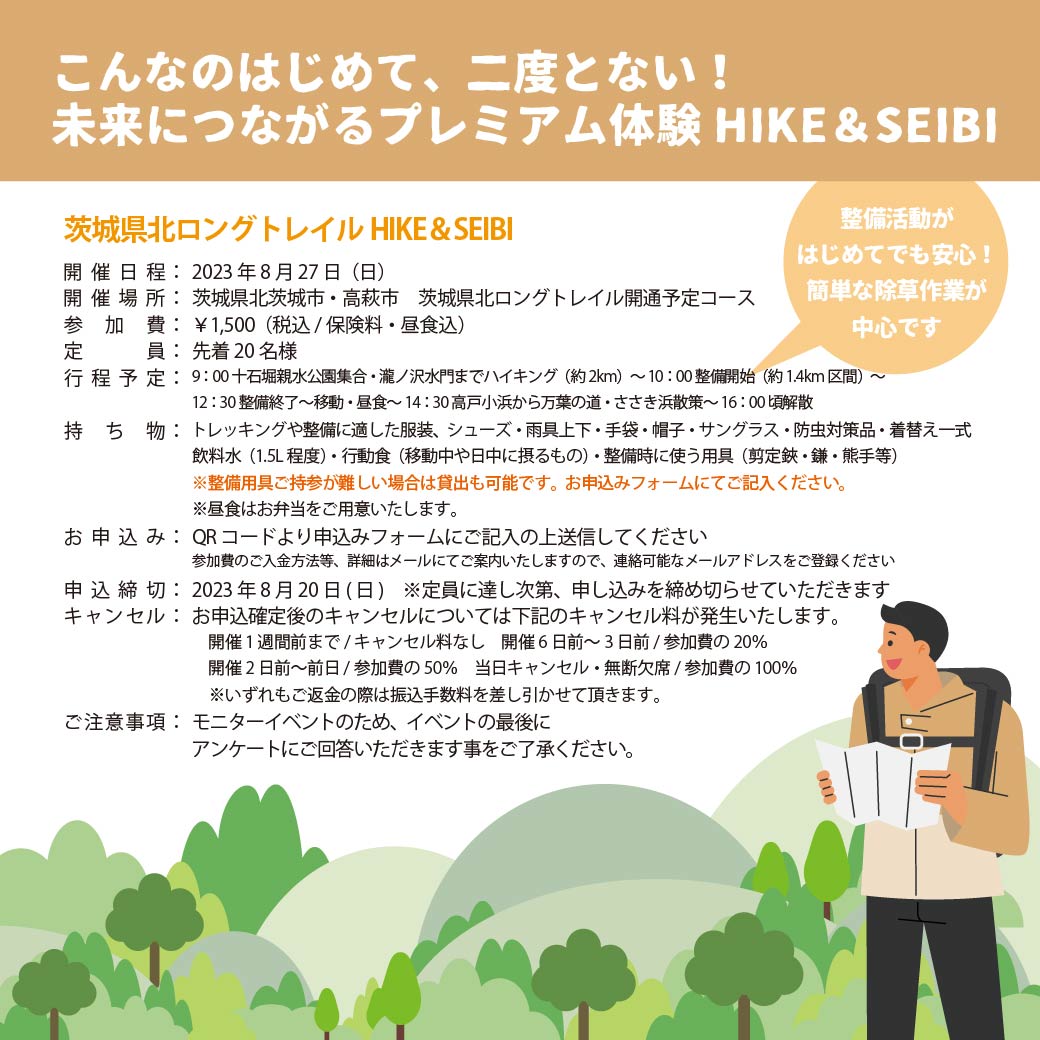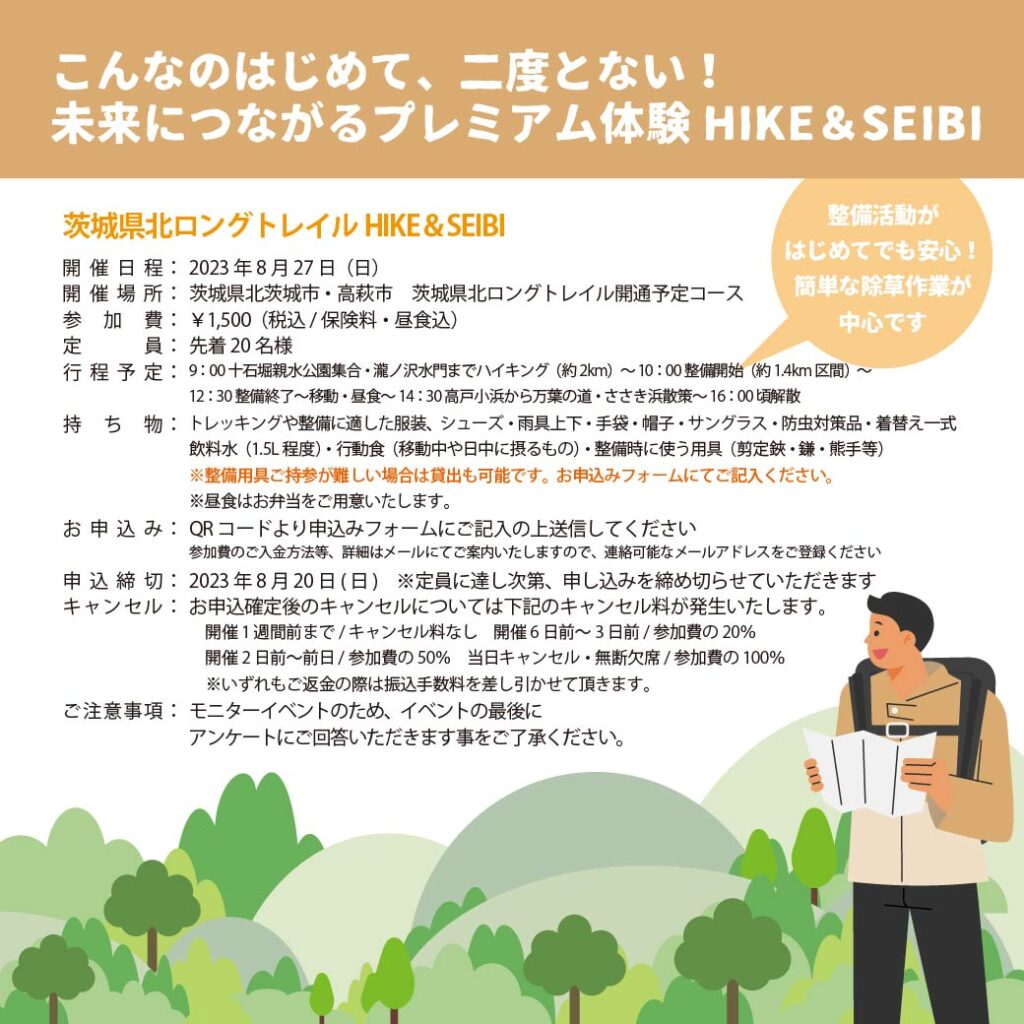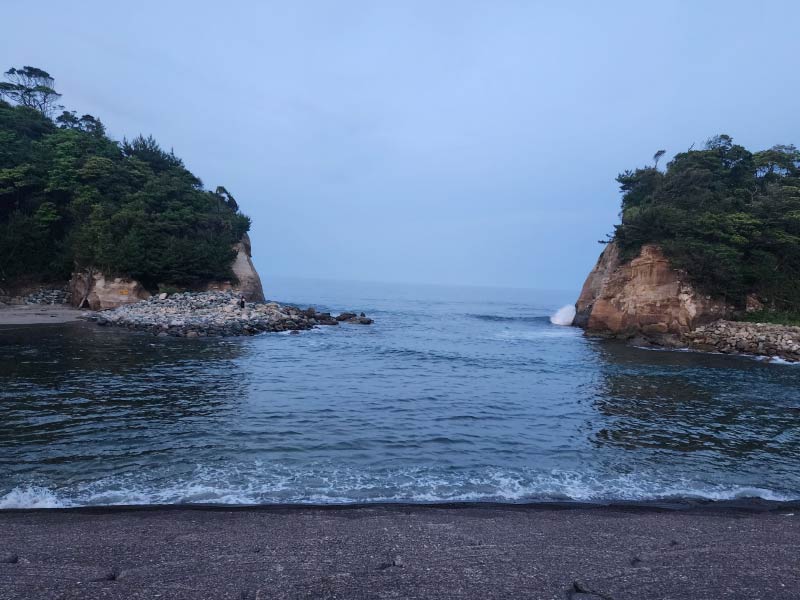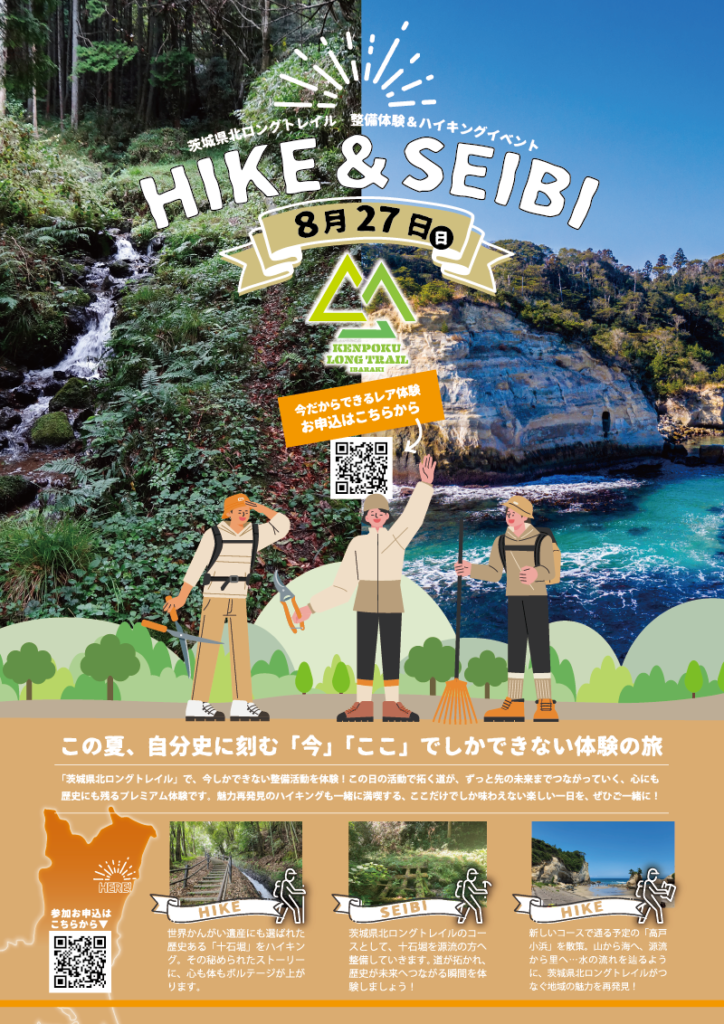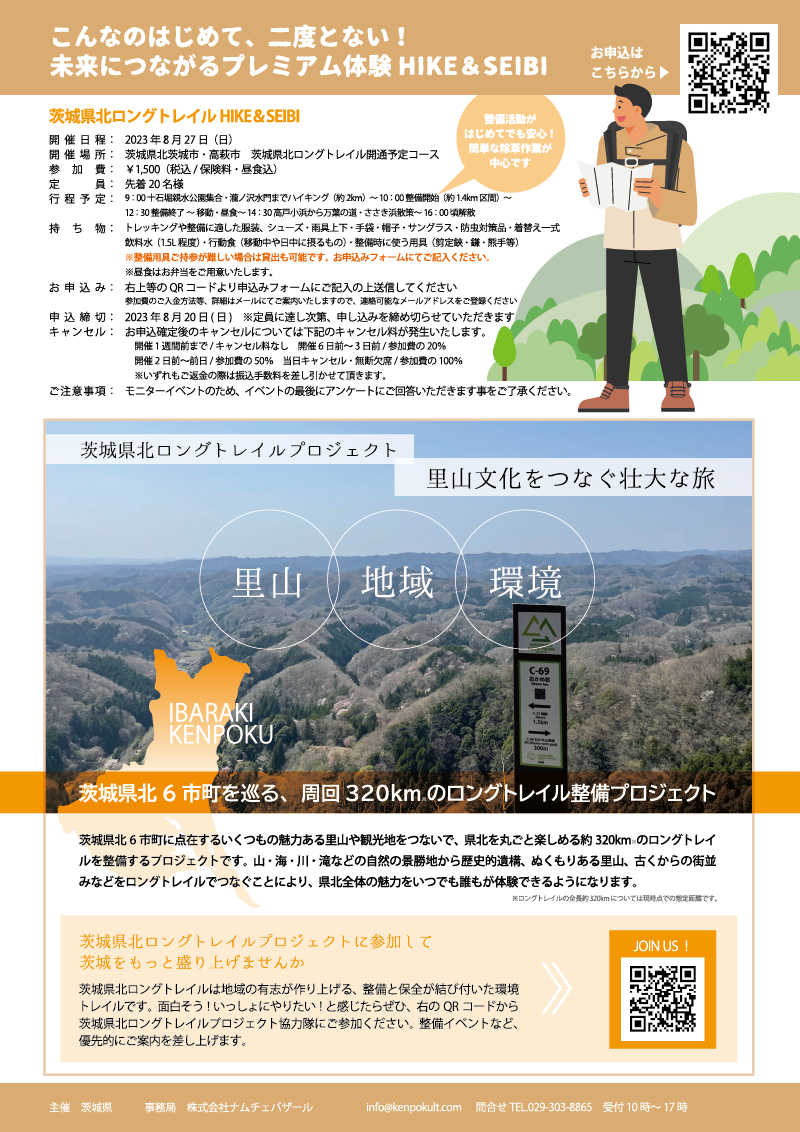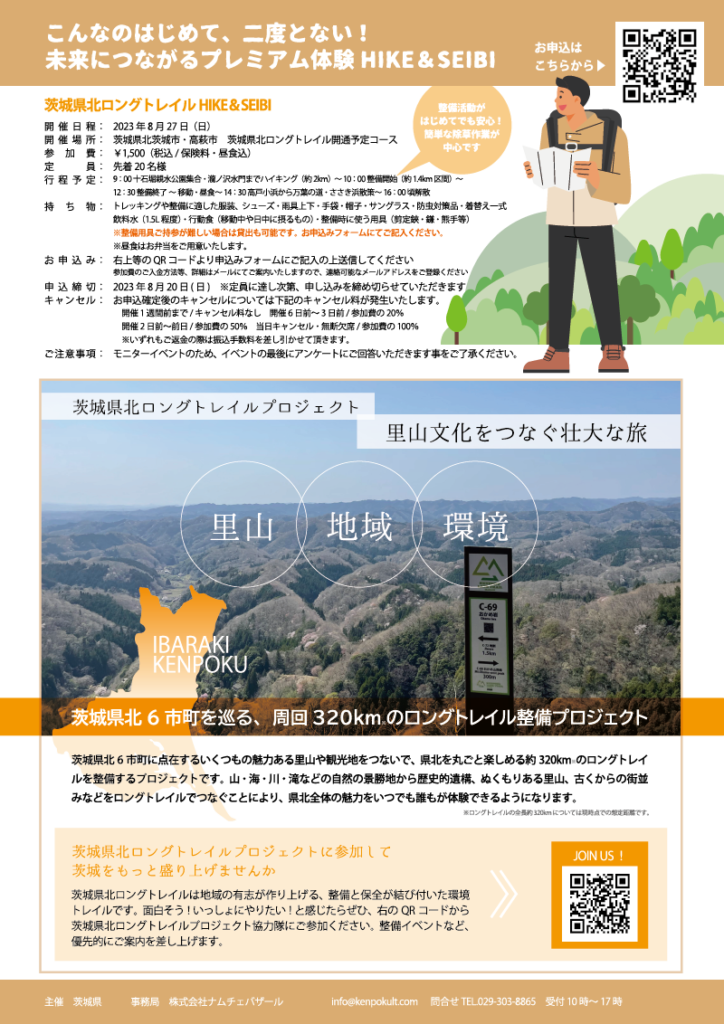 ▼ You can see the state of maintenance activities so far from here ▼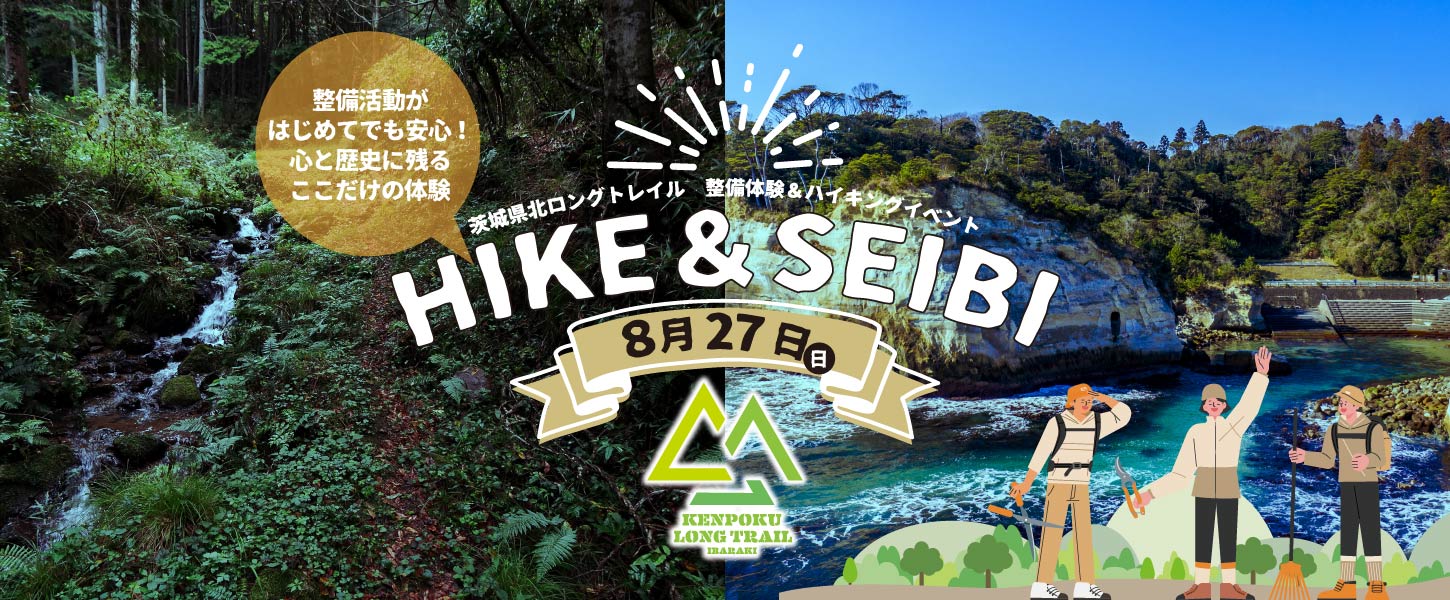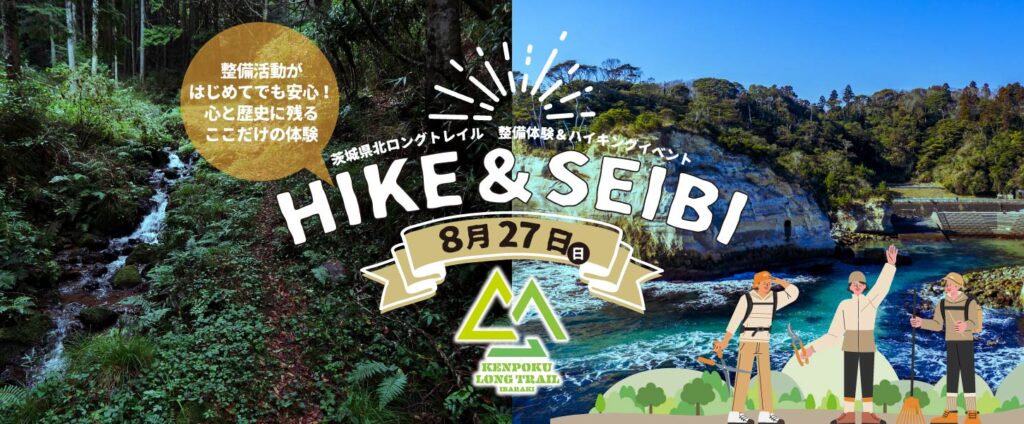 この投稿文は次の言語で読めます:日本語(Japanese)