The Ibaraki Newspaper introduced a new initiative for the Kenpoku Long Trail.
In order to increase the appeal of the "Kenpoku Long Trail,"which connects SATOYAMA and Tourist attractions in the six municipalities north of the prefecture(Kenpoku Area),the prefecture has expanded its support for initiatives such as planning and product development by private businesses.
For expansion the non-resident population in the northern region of the prefecture,the prefecture will hold lectures and individual consultations to encourage business collaboration,
such as experiencing the original scenery of the northern region and It seems that the prefecture will further strengthen the creation of plans that lead to regional development such as consumption.
We can't wait to see even more new events,playgrounds,food,and more.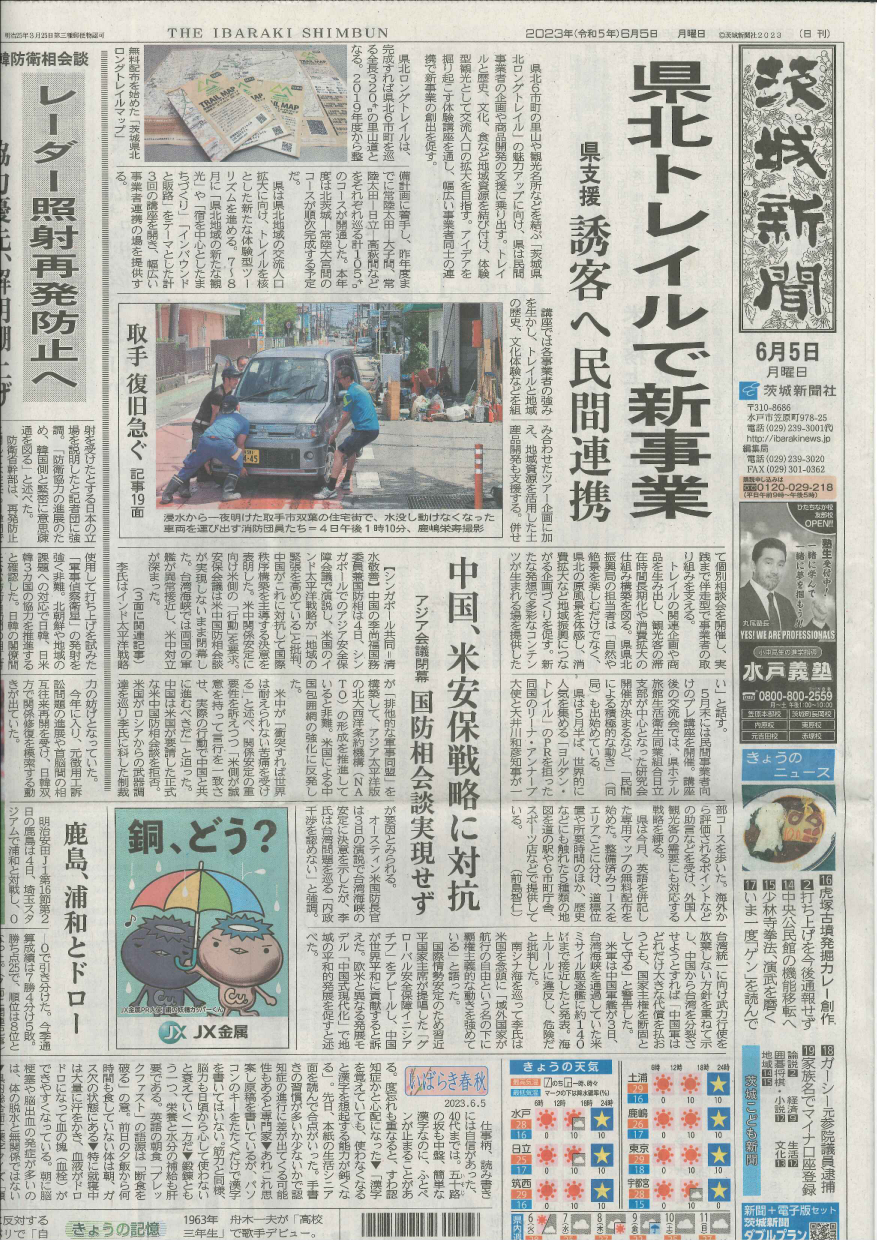 この投稿文は次の言語で読めます:日本語(Japanese)