An article was published in Ibaraki Prefecture's oldest town magazine, Monthly Mito, "Hot New Spot.
It is a compact guide with key points for walking the course, such as downloading a map, making a plan, and walking with solid equipment.
Please check the article and enjoy trekking on the Ibaraki North Long Trail opening course.
The trail map can be downloaded from the link below, and we hope you will find it useful.
Click here for the URL of Mito Monthly
Click here to download the map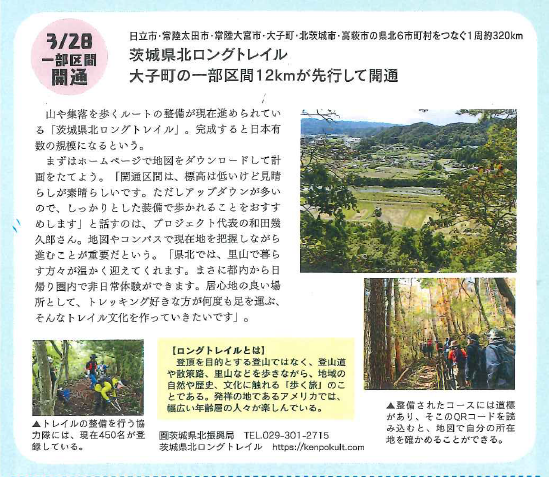 この投稿文は次の言語で読めます: 日本語 (Japanese)