The Ibaraki Kenpoku Long Trail Project, which has been undertaken by Namche Bazaar, Ibaraki Prefecture, and cooperative members, has finally announced the opening of a section of the trail in the spring of 2021.
At the same time, the official name and logo mark have been announced.
The first walk was featured prominently in the newspaper. Please take a look at the article.
Click here for Ibaraki Shimbun articles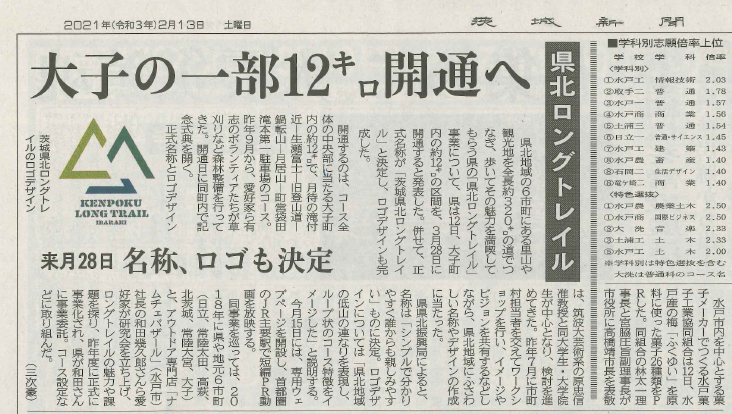 この投稿文は次の言語で読めます: 日本語 (Japanese)