Please help us prevent the spread of the swine fever virus.
Currently, positive cases of swine fever virus have been regularly confirmed, albeit from wild boars.
Although it is not contagious to humans, in order to prevent the spread of swine fever virus to pig farms, we ask for your cooperation in taking the following measures to prevent the spread of the virus from the mountains and forests.
Measures to prevent proliferation
・remove mud from the soles of your shoes in the mountains.
・Don't throw away food and drink, take it home with you.
・Stay away from facilities with livestock.
・If you find a dead boar, contact the local authorities in your area of jurisdiction.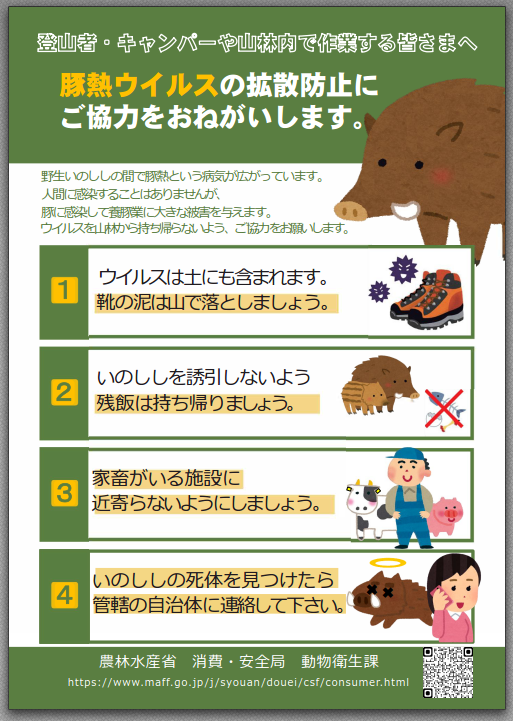 Please see below for details.(Notice from the Ministry of Agriculture, Forestry and Fisheries)
https://www.maff.go.jp/j/syouan/douei/csf/attach/pdf/consumer-1.pdf
Thank you all for your cooperation.
この投稿文は次の言語で読めます: 日本語 (Japanese)