Ibaraki Prefecture North Long Trail
March 28, 2021 Partial section opening
Prefectural North Long Trail Part of Daigo to open 12km March 28 Name and logo decided
About the "Ibaraki Prefecture North Long Trail" project that Namche Bazaar, Ibaraki Prefecture, and the cooperation team have been working on
The opening of some sections this spring has finally been announced.
At the same time, the official name and logo mark have been announced.
Please take a look at the following articles that have been featured extensively.
▼ Yahoo! news
https://news.yahoo.co.jp/articles/f79645d1dab50662c9684a2542f38646e851bfe9
▼ Ibaraki Shimbun Cross Eye
https://ibarakinews.jp/news/newsdetail.php?f_jun=16131260947476&fbclid=IwAR1G-L79lwFAoYFckZmXbJYc2AZHND4rVuFPxM0A8uQWIgS4Jf2d3it9xDY
▼ Events are also planned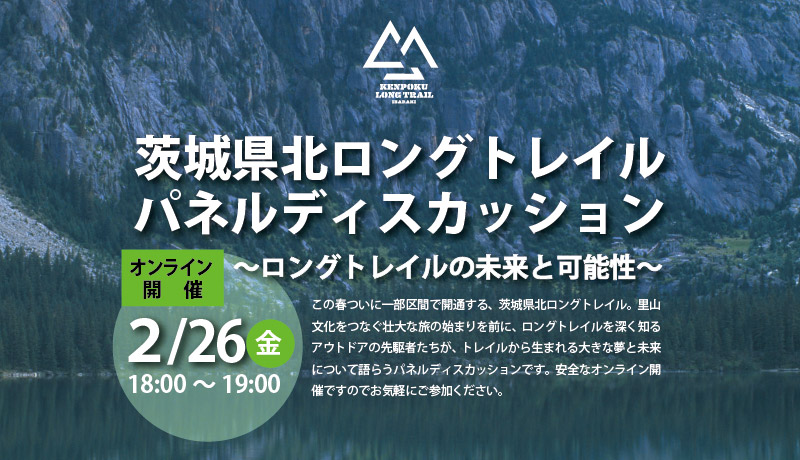 February 26, 2021 (Friday) 18: 00-19: 00It was held on Youtube live d...
We look forward to your continued support of the Ibaraki Prefecture North Long Trail.
この投稿文は次の言語で読めます: 日本語 (Japanese)