[Registration is now open] September 23-24, 2022
New Ibaraki Trip to be Enjoyed at Popular Trails and Campgrounds
Just visiting tourist attractions is not enough. What is needed now is a new kind of trip that will impress your heart with the "experience" of the trip. Trekking, hiking in satoyama, camping, bonfires, local cuisine… Let's make your Silver Week an exciting and colorful experience with a trip along the Long Trail in northern Ibaraki Prefecture, where you can experience everything in one place.
▼For more information and to apply, click here [now]!
Ibaraki Kenpoku long trail TREK & CAMP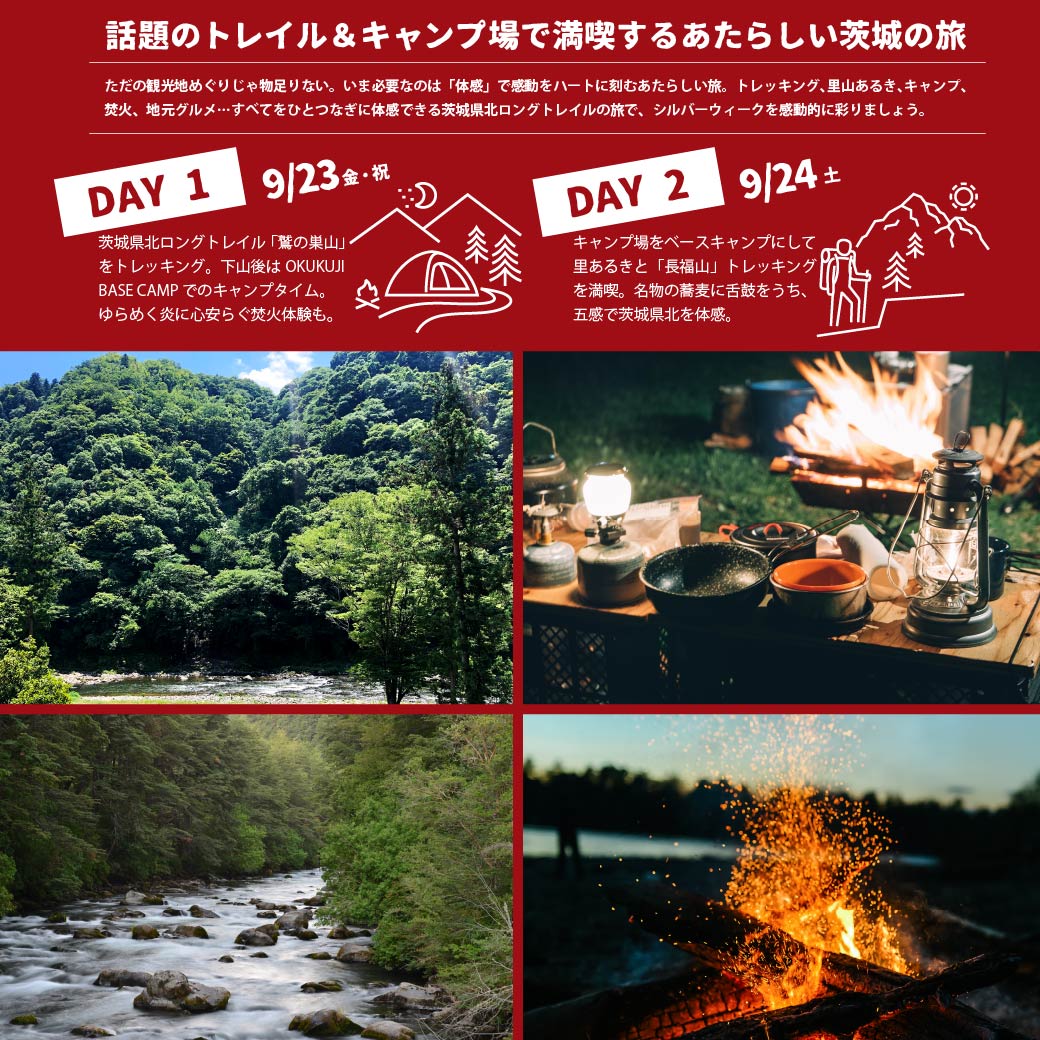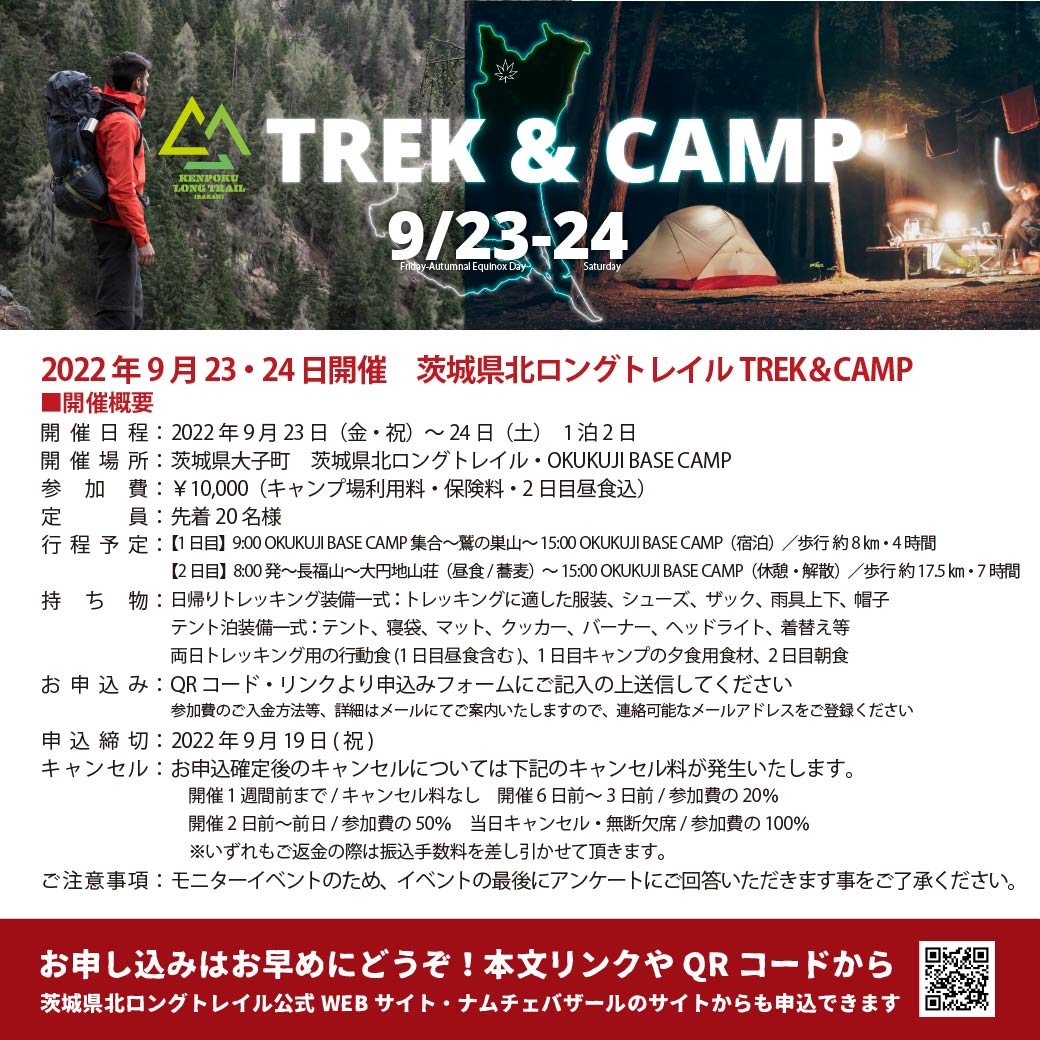 Click here for OKUKUJI BASE CAMP
OKUKUJI BASE CAMP official website
この投稿文は次の言語で読めます: 日本語 (Japanese)