[SE Course] Route closure of some sections
From Friday, December 1 through the end of December, on certain sections of the SE Southeast Course,
The road will be closed during the work period due to clearing operations in the adjacent national forest.
The relevant section is the SE38-SE40 section in the Southeast (map SE05).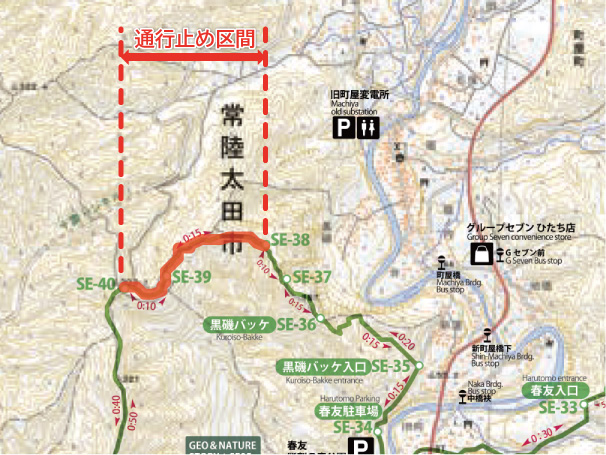 Hitachi-no-Kuni Long Trail Map Southeast 05 (SE05)
↓You can check it from the following URL↓
https://kenpokult.com/download/trailmap_se05/
We ask for your understanding and cooperation not to enter the area during the work period.
この投稿文は次の言語で読めます: 日本語 (Japanese)