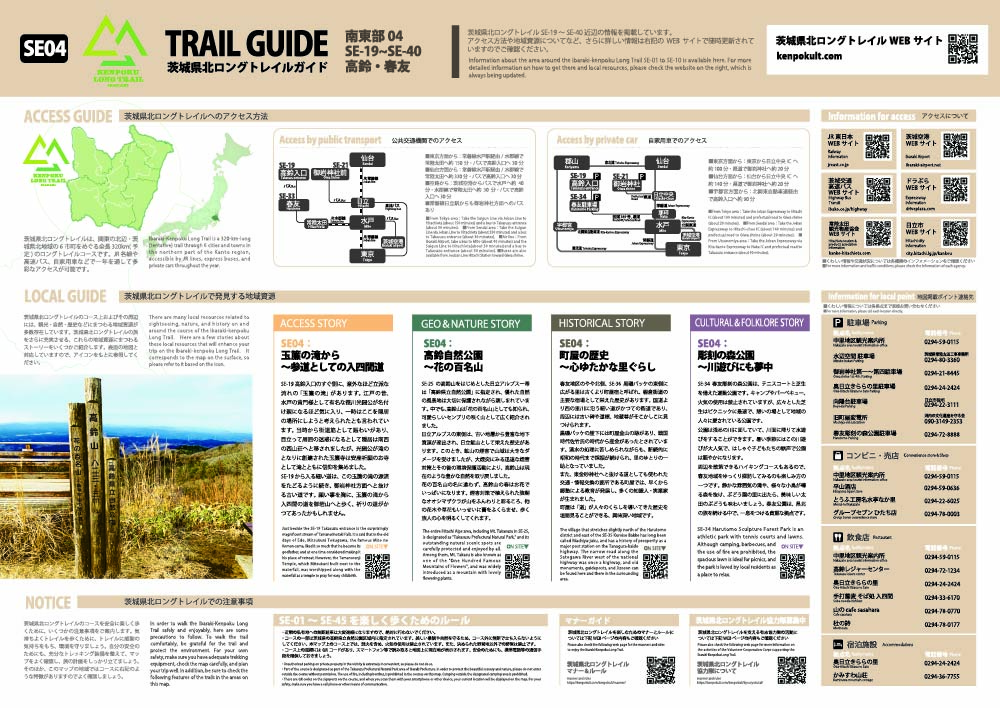 Version
Download

5

File Size

2.19 MB

File Count

1

Create Date

2023-04-05

Last Updated

2023-04-06
Trail guide Southeast SE04
Trail Guide Southeast SE04 of the Ibaraki Kenpoku Long Trail.
An A3 horizontal guide, as shown in the image above, with access and local information for the SE-19 to SE-40 vicinity, is available for download in PDF format.
Please print it out and use it together with the map.
※As at 5 April 2023.
この投稿文は次の言語で読めます: 日本語 (Japanese)