A new course full of the best of Ibaraki's Kenpoku region
Two days to RUN to your heart's content
It's time to run and taste the Ibaraki North Long Trail. The long-awaited trail running tour will finally be held in the season when it is easier to run, and the new course for OSJ Oku Kuji 2023 will be unveiled, making this a highly anticipated monitoring event as well as a test run. Don't miss this chance to run the Ibaraki Long Trail in the northern part of Ibaraki Prefecture for two days!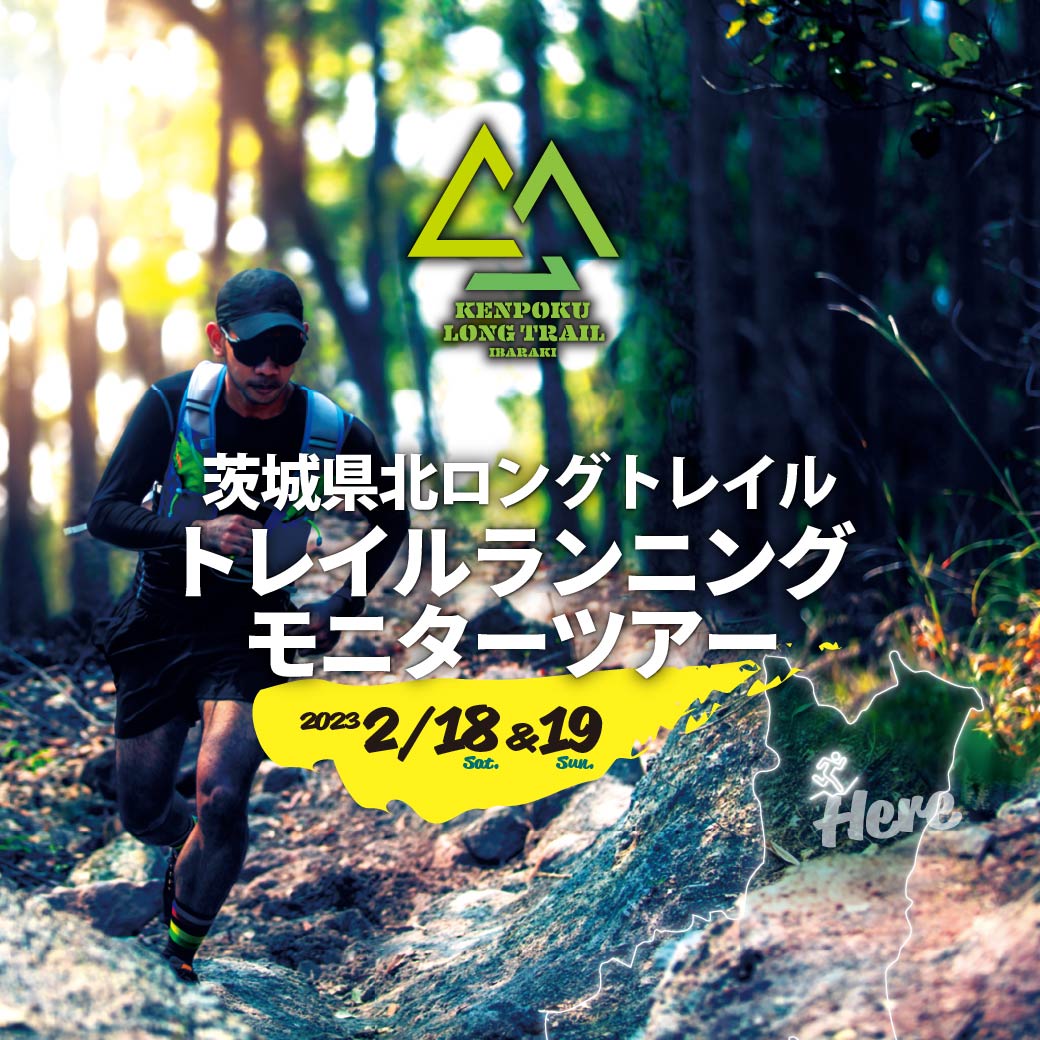 Date
February 18 and 19, 2023
Location
Daigo Town, Hitachiota City, Ibaraki Prefecture
Cost
2 days/6.600 yen tax included
2/18 or 2/19/4.400 yen tax included (insurance and guide fee included)
Capacity
First 30 customers
Schedule
Day 1
11:00 Gather at Fukuroda No. 2 parking lot
Trail running around Fukuroda ( about 20km)
Day 2
10:00 Meet at Fukuroda 2nd parking lot
Trail running around Fukuroda ( about 20km)
16:00 Dismissal
Personal effects
A set of trail running equipment:
Clothing suitable for trail running, shoes, backpack, rain gear, hat, food, water
Reservation
Please click the link below to fill out the application form and send it to us.
We will send you an e-mail with details on how to pay the registration fee, so please register an e-mail address where we can contact you.
Cancel
The following cancellation fees will apply for cancellations after the application has been confirmed.
Up to 1 week prior to the event/No cancellation fee
6 to 3 days prior to the event: 20% of the participation fee
2 days to 1 day prior to the event/50% of the participation fee
100% of the participation fee if you cancel on the day of the event or are absent without notice.
In both cases, bank transfer charges will be deducted for refunds.
Precautions
Please note that this is a monitoring event and you will be asked to fill out a questionnaire at the end of the event.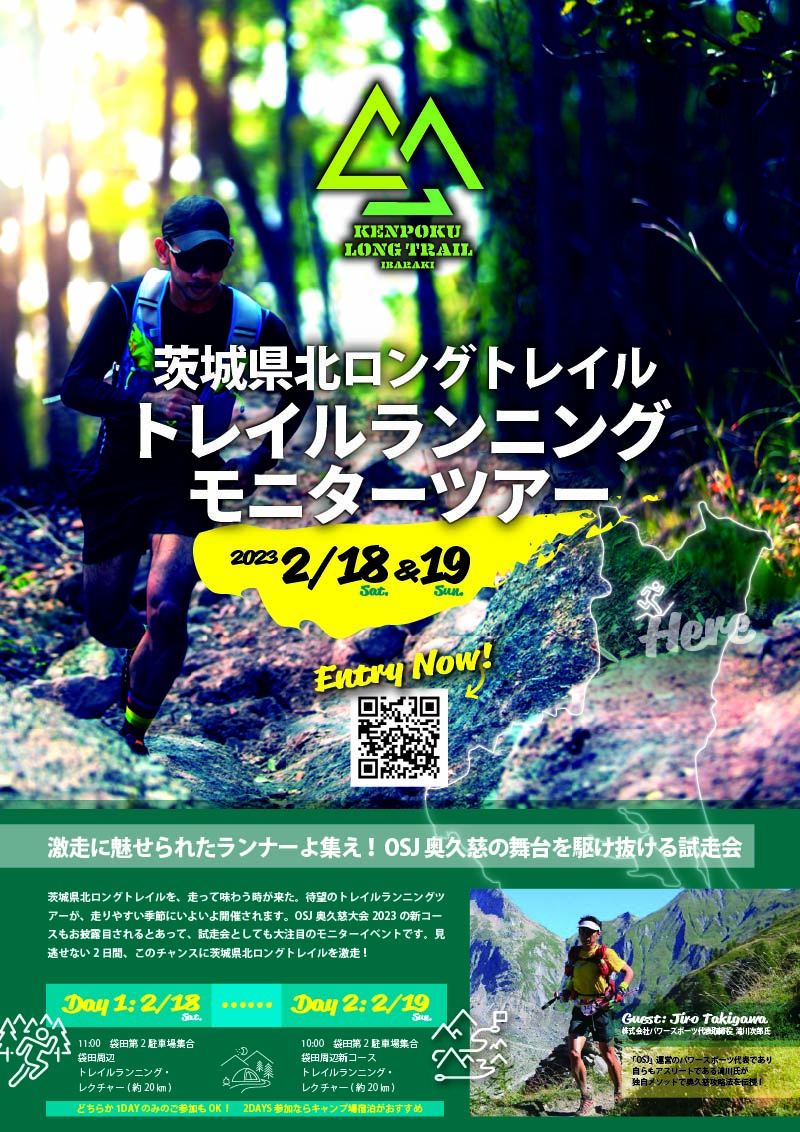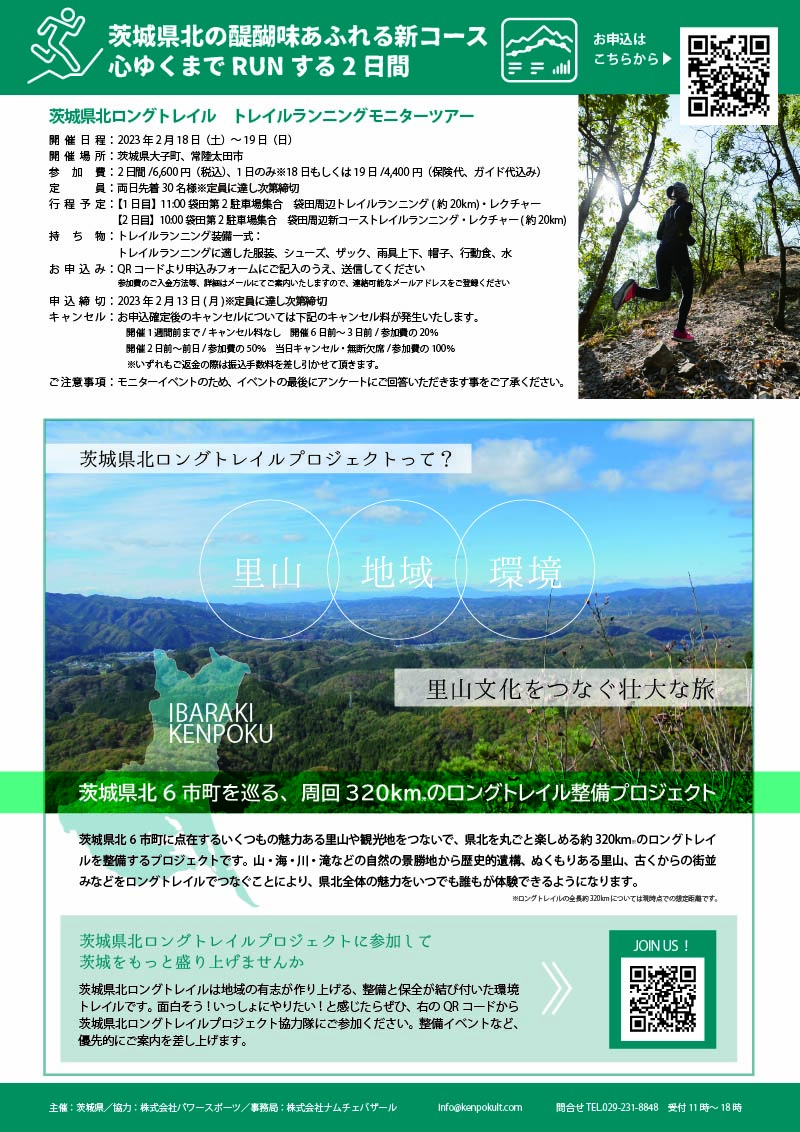 ▼Meeting place: Fukuroda No. 2 parking lot Map

この投稿文は次の言語で読めます: 日本語 (Japanese)